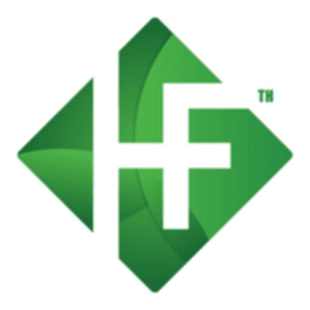 Henceforth Solutions
Welcome to Henceforth Solutions, where your digital dreams become a reality. As a leading web and mobile app development company, we are committed to empowering businesses and entrepreneurs with cutting-edge solutions that elevate their online presence and drive growth. With a focus on excellence, innovation, and customer satisfaction, we have established ourselves as a trusted partner for clients worldwide.
At Henceforth Solutions, we believe that every business is unique, and therefore, our approach to development is highly personalized. Our journey with you starts by understanding your goals, target audience, and specific requirements. Whether you need a stunning website, a robust e-commerce platform, or a custom mobile app, our talented team of designers, developers, and strategists work collaboratively to create solutions that align with your vision and objectives.
Our web development services encompass a wide range of technologies and platforms. From dynamic single-page applications (SPAs) to feature-rich content management systems (CMS), we have the expertise to deliver tailor-made solutions that suit your business needs. Our focus on responsive design ensures that your website performs flawlessly across all devices, providing a seamless user experience and boosting your search engine visibility.
When it comes to mobile app development, Henceforth Solutions is at the forefront of technology. Our skilled app developers craft intuitive and interactive applications for iOS and Android, leveraging the latest frameworks and tools. From conceptualization to deployment, we meticulously test and optimize each app to ensure it meets the highest standards of performance and security.
Beyond development, we offer comprehensive digital marketing strategies to help you reach your target audience and maximize your online impact. Our experts specialize in SEO, PPC, social media marketing, and content creation, driving traffic and converting leads to customers. We believe that a holistic approach is essential for success in the digital realm, and our integrated solutions reflect that belief.
What truly sets Henceforth Solutions apart is our unwavering commitment to customer satisfaction. We understand that transparency and open communication are the cornerstones of successful collaborations. Throughout the development process, we keep you informed, actively seek your feedback, and welcome any changes or additions to ensure the end product aligns with your expectations.
Our experience spans various industries, including finance, healthcare, e-commerce, education, and more. Whether you are a startup, a small business, or a well-established enterprise, we have the versatility and expertise to deliver results that make an impact.
As we continue to push the boundaries of technology and embrace emerging trends, Henceforth Solutions remains dedicated to being at the forefront of innovation. Our team of passionate professionals is continuously learning, exploring new possibilities, and refining our skills to stay ahead in a rapidly evolving digital landscape.
Your success is our success, and we take pride in being a part of your growth story. Partner with Henceforth Solutions today, and let us be your guide to achieving digital excellence. Visit our website to explore our portfolio, read client testimonials, and get in touch with us for a consultation. Together, let's build a brighter and prosperous digital future.
Contact Information
C-126, 3rd Floor, Phase-8, Industrial Area, Sector 73, Sahibzada Ajit Singh Nagar, Punjab 160071, India